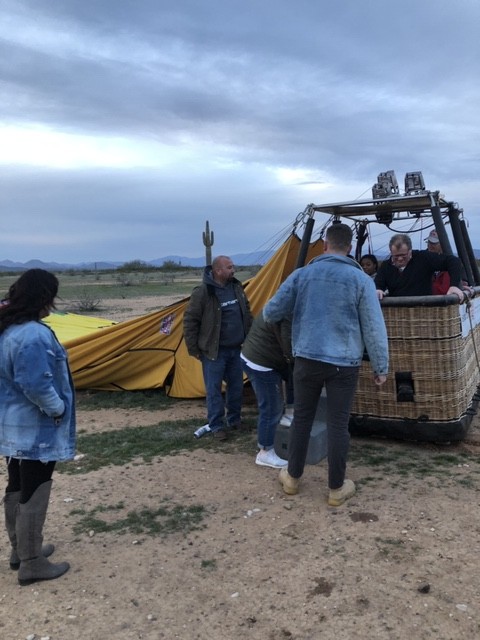 While visiting Arizona this past week for a Real Estate conference a few of us decided to take an evening hot air balloon ride and watch the sun go down. I thought it would be scary considering I'm hanging out in a wicker basket with only a balloon and a flame to keep us in the air but turns out it was one of the most amazing experiences I have ever had. It felt extremely safe and offered absolutely stunning views.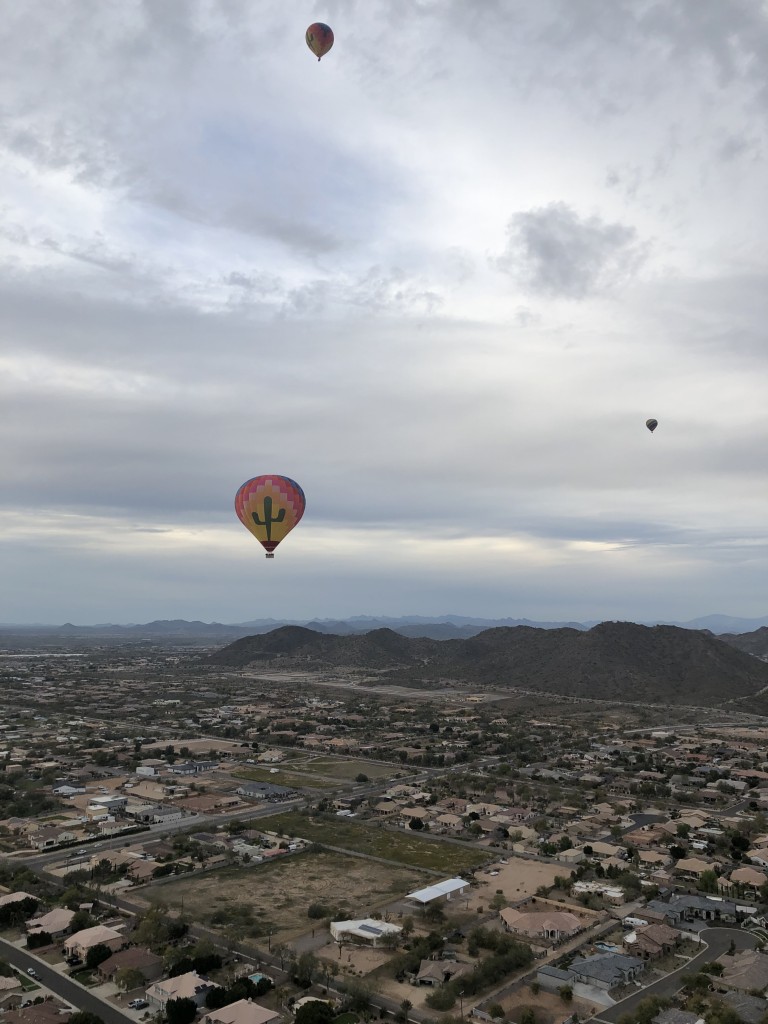 This might be the "Realtor" in me but I especially loved being able to check out everyone's homes and yards from the air?. Here are a couple pics I took with my phone.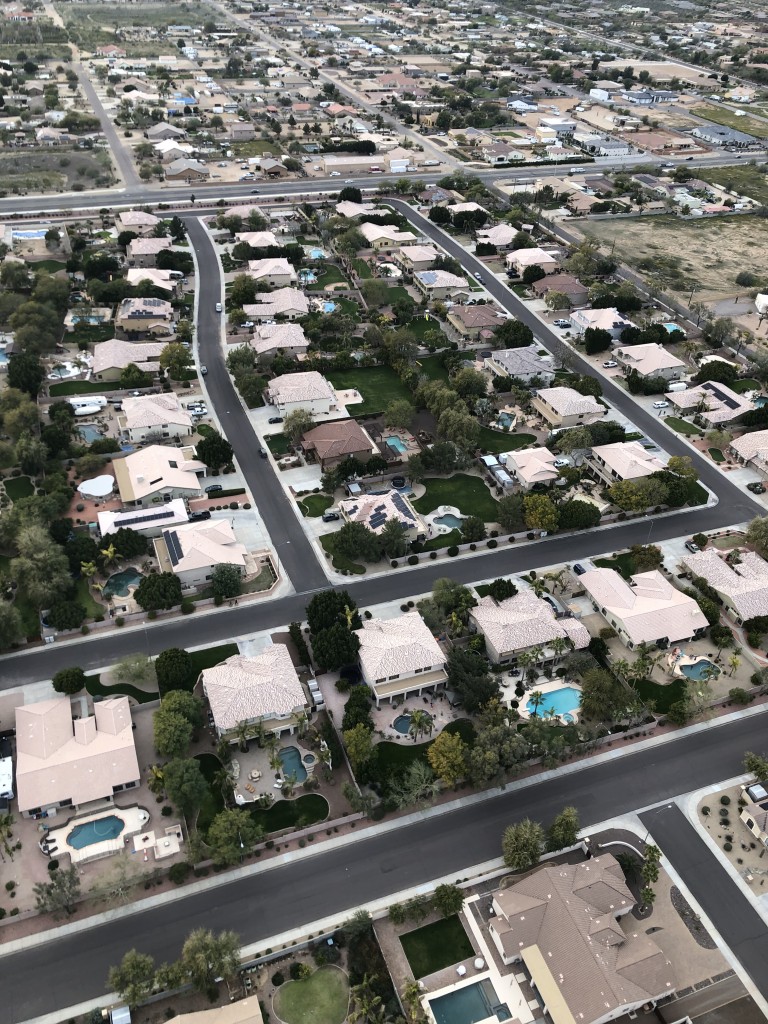 I was so nervous taking pictures as I was worried about dropping my phone. If you haven't already but get the chance I would highly recommend taking a balloon ride.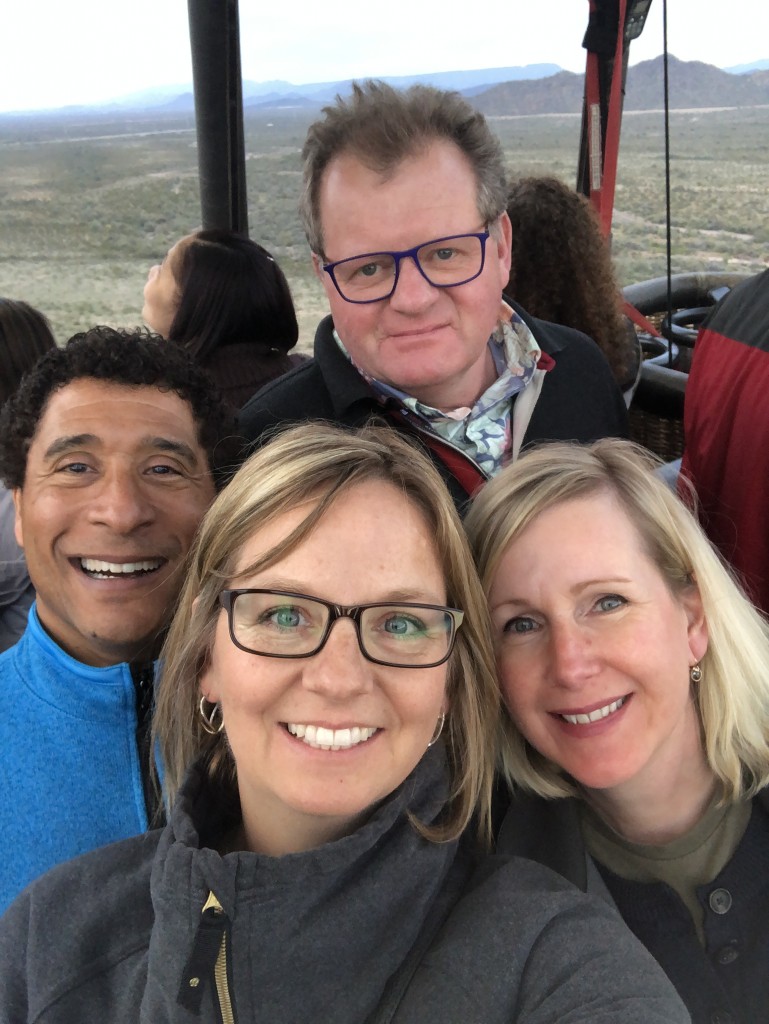 Call us today for a free market evaluation of your home!